5 Strategies to Get Introduced to Affluent and Wealthy Clients
A High-Content Webinar with Bill Cates, CSP, CPAE Author of Beyond Referrals.
Join Bill Cates, CSP, CPAE for a High-Content, Business Building Webinar
Discover why Affluent and Wealthy clients hate to be asked for referrals, but LOVE to make introductions.
Discover the 'Secret Ingredient' that turns clients and COIs into Advocates.
Discover how to get "Referred Up!"
Are you a bit frustrated because…
Your clients are sending the wrong people your way?
Your clients don't invite the right guests to your events?
You wish you could get more introductions without asking?
You haven't been able to crack the code to getting great introductions from Centers of Influence?
YOU WILL DISCOVER…
What it takes to create true advocates that provide you with introductions without asking.
How to Super-Segment your client base to clone more "Right-Fit Clients."
A 4-step method for approaching high-level clients for introductions (not just referrals) to their affluent friends, family, and colleagues.
A 3-phase approach to creating productive referral relationships with CPAs and attorneys.
4 types of marketing events (celebration, referral, appreciation, and philanthropic) designed to help you meet top-level prospects – introduced to you by your clients and centers of influence.
This is a HIGH-CONTENT session designed to bring VALUE TO YOU (and value to your clients, as well)!

PS – Don't keep this live webinar a secret. Tell your colleagues, friends, and clients. Spread the value!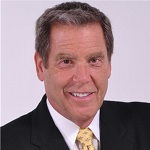 Bill Cates, CSP, CPAE
Bill Cates, author of 'Get More Referrals Now!' , 'Don't Keep Me a Secret' and 'Beyond Referrals' has revolutionized the way financial professionals acquire more and better clients through referrals and personal introductions. His newest book, Radical Relevance, (due later in 2019) will be a ground-breaking look at how to communicate your value to cut through the noise and win more right-fit clients.
Bill is a highly sought-after international speaker – inducted into the Professional Speakers Hall of Fame in 2010. He has spoken on the main platform of the prestigious Million Dollar Round Table in the United States, Korea, Malaysia, and Australia.  He's also spoken to audiences in Europe and South America.
You can expect to receive powerful and practical strategies that will have an immediate impact on your business.