Lessons Susan Elser learned at a very early age have shaped her business, Elser Financial Planning, and her life.
She drives a 12-year-old car, and there aren't any leased vehicles on the company expense.
No lake home. No country club memberships. None of the free steak dinners other firms do to woo prospects.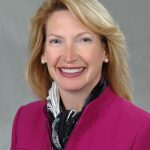 Some advisors play to the affluent lifestyle, with an image to match. Elser strives, instead, to build a good-value reputation.
"Our image is very different," she says. "We never host those free steak dinners that a lot of other firms do to try and bring in prospects.
"We just charge lower fees, provide better service, and count on word-of-mouth referrals."
It's an approach she learned in childhood – but it's not close to the only way Elser is different in the world of financial planning.
'The millionaire next door'
Elser grew up with a single mother who earned a modest income as a social worker but still managed to save for her own retirement.
That taught her the value of money at a very early age.
"There were conversations about being very economical, watching every penny and saving every year, no matter how little money you made," Elser says. "I had a great role model."
After graduating from Indiana University in 1985 with a degree in economics and finance, Elser worked at a bank, a brokerage firm and an insurance company before deciding to become a certified financial planner in 2000.
"I found that I liked helping people in all aspects of their lives," she says.
Elser served four years as a senior client service manager and financial plan writer at Oxford Financial Group, one of the largest family firms in Indianapolis, before starting Elser Financial Planning.
"I left very cleanly," she says. "I didn't steal any clients, and I quietly started working out of my home," she says. "I had virtually no overhead and could help people for fairly low fees."
And her company's common-sense approach to financial planning quickly gave her traction with a particular type of client.
"Most of our clients I would describe as the 'millionaire next door,'" Elser says.
"They don't live an affluent lifestyle, their neighbors probably have no idea they have significant money, and they really appreciate good value when they spend their money," Elser says.
They appreciate the model, but it's not Elser's only draw.
A model approach
As a Registered Financial Advisor through the National Association of Personal Financial Advisors (NAPFA), Elser Financial Planning follows a fee-only model, which means the company sells no products or receives any form of commission or hidden compensation.
"The fee-only fiduciary model, in our opinion, is the highest standard, because we have no conflicts of interest," Elser says. "Everything is transparent and the clients have to be served in their best interest."
Elser's group doesn't act as a custodian of client assets, instead using Charles Schwab Corporation as a third-party custodian.
That relationship is what was missing from the widely publicized multibillion-dollar Ponzi scam perpetuated by Bernie Madoff on hundreds of unwitting investors.
"We have a limited power of attorney, we never place trades on our clients' accounts, we never hold the money, and we have no way to access it," Elser says.
"As a consumer advocate, I very much recommend having an independent, third-party custodian, which reduces the risk of fraud."
Recognized as one of the Top 5 Best Financial Advisors in Indianapolis by CarefulCents and one of the Top 50 Fastest Growing Firms in the country in 2017 by Financial Advisor Magazine, Elser's company manages about $400 million in assets.
The clients – and what they want
The average EFP client is about 58 years old, in a committed relationship and thinking about retirement, and typically interested in what they can do in the next five to seven years to make things even better.
"Most people who hire us are already motivated and on their way to financial security," Elser says. "We're just helping them fine-tune."
That profile doesn't fit everyone, of course. EFP can also offer advice on estate planning, transitioning to owning a business and scheduling charitable gifts in peak high earning years for the maximum tax deductions.
And for people who struggle with spending and saving, Elser says, a good financial planner provides expertise and counseling to keep them on the right path.
"There is a range of people who struggle with spending, from stopping at Starbucks every morning for coffee and eating out for lunch every day, to compulsive spending, which is really more of a psychological disorder," Elser says.
If they want to change, Elser says, a financial planner can help.
But there's something else some clients want from a financial planner. Elser provides that, too.
Someone like me
Elser, 56, returns each year to her alma mater, Indiana University, to speak to economics students, and encourages the women among them to become certified financial providers.
Women make up only about 16 percent of finance classes at I.U., Elser says. That number doesn't always fill the need.
"A lot of people call me and say they prefer to work with a woman," Elser says. "They say, 'My husband's stockbroker plays golf with him and ignores me.' We get that kind of call a lot."
She'd like to see the number of women in finance jobs go up.
"It's part analytics, it's part listening, it's part social work," she says.
And it's also something else.
"Helping people meet their financial goals," she says, "is a fabulous job."
And one that offers a chance to be different.