Can You Handle The Truth?
Last month, we introduced you all to Claire Akin — a content marketing expert focused on helping financial advisors improve their business via digital marketing.
In case you missed it: 5 Powerful Tools Your Website Needs
Claire is a former Investment Advisor Representative and works with several of Barron's Top 100 Financial Advisors to grow their firms. Claire has been working with top independent financial advisors for more than a decade. Prior to starting her own company, Claire worked at FMG Suite, a leader in digital marketing for financial advisors.
From Claire's blog post about "The Truth" — Marketing can be easy, depending on what you're selling. It's easy to get people to order a cheap new gadget on Amazon. It's even easy to get people to come to a free steak dinner to learn about annuities. But let me tell you the truth about marketing for financial advisors: finding qualified prospects who are in a position to hire you now is NOT that easy.
Now, Claire is getting set for her first EveryIncome webinar — she'll be discussing "The Truth about Marketing for Financial Advisors." Sign up today and attend this free webinar that will show you the incredible value that content marketing can deliver to you and your organization.
Among the topics Claire will cover:
1. The biggest lies marketers tell advisors
2. What works and what's a waste of money
3. The only two ways advisors really get new clients
4. How to create a marketing plan that works for you
5. How much money to budget for your marketing
6. How many new leads to expect
The webinar is Tuesday, May 14 at 2 pm ET. Sign up today by clicking here!
---
Straight from The Source: Tedla Talk
Tedla "Ted" Mekonnen / Co-Founder + CEO, EveryIncome LLC
I wanted to share some thoughts with you all about our experience at the Milken Institute Global Conference, which just concluded in Los Angeles. Lloyd Sams, President of EI Capital, and I represented EveryIncome at the conference — which attracted many of the world's top minds in finance, investing, politics and economics.
More than 4,000 leaders in business, government, science, finance and the arts from more than 60 nations discussed potential solutions to the world's critical political, economic, and health challenges.
The theme of the conference was "Driving Shared Prosperity," and within that theme, it was clear that we need to be able to think about income and retirement MUCH earlier in consumers' lives. As we drive shared prosperity, we have to think about shared prosperity, via the combination of financial technology, human capital (skills and education), social capital (making sure it helps everyone); and real assets as well.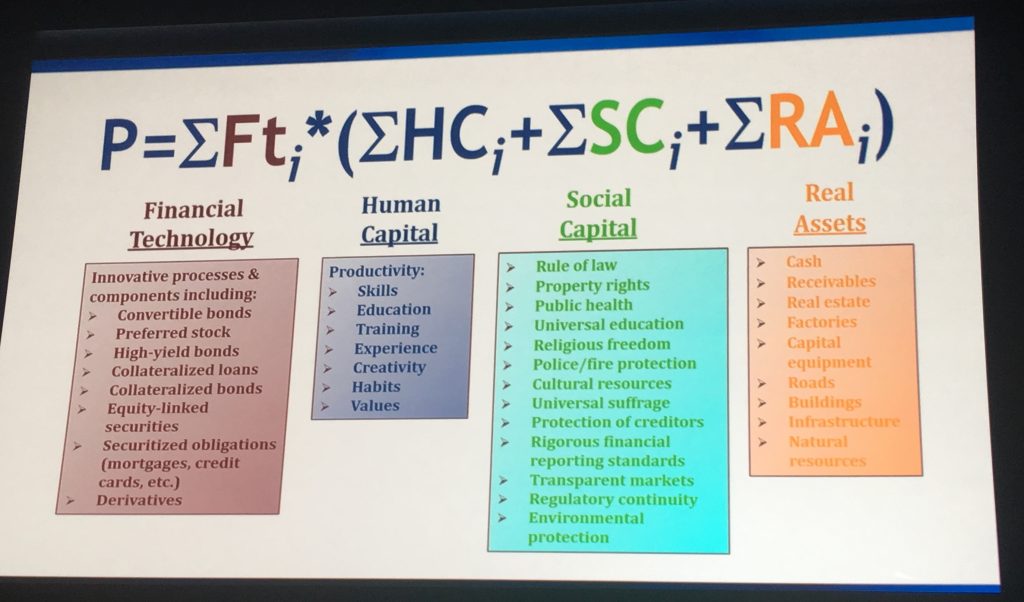 Michael Milken created the above formula in 1986, and it stays true today. For our community, for our family, for our country — and for our world — we have to think about it these terms. This is how EveryIncome will bring about change to financial education and empower the world to gain more income — enough to last a lifetime.
---
Enduring Hearts: A Cause to Consider
Let us introduce you to Enduring Hearts — an Atlanta-based, non-profit organization that funds research for pediatric heart transplants. They are working to cure transplant failure in children.
Enduring Hearts is the only organization dedicated solely to funding research to increase the longevity of pediatric heart transplants, improve the quality of life for transplant recipients and eliminate pediatric heart diseases that lead to transplantation.
Did you know that the average heart transplant only lasts 12 years? Children may need 2-3 additional transplants throughout their lives. In just a few years, Enduring Hearts has already pledged more than $3 million for critical research.
Find out more at https://www.enduringhearts.org/
If you can, please support Enduring Hearts by clicking here.
Click the image below for a video story about the incredible work Enduring Hearts is doing.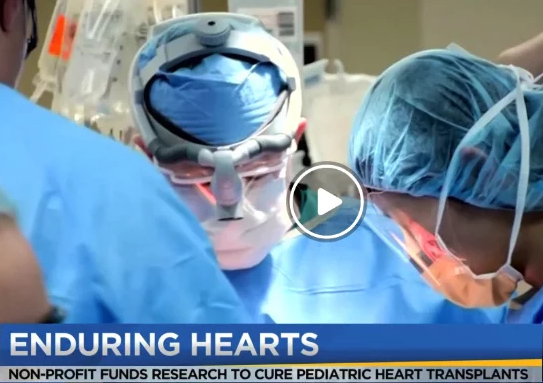 ---
Reminder: We have a new address!
EveryIncome has a new home! We moved into our new offices near Tysons Corner, Virginia, in April. Please make a note of our new address!
EveryIncome
1950 Old Gallows Road, Suite 770, Vienna, VA 22182
Our phone number hasn't changed — it's still 844-INCOME2 (462-6632).
---
Ei Marketplace Sponsor Spotlight
EJF Capital
EJF Capital LLC is an SEC-registered, independent, employee-owned investment management organization headquartered outside of Washington DC. EJF was founded in 2005 by Manny Friedman and Neal Wilson along with a team of professionals from Friedman, Billings, RamseyGroup, Inc. (FBR). The firm currently employs approximately 80 professionals across three offices globally (Washington DC, London, UK and Shanghai, China).
In addition to Mr. Friedman, the Fund is managed by Todd Pitsinger. Mr. Pitsinger was an associate of Mr. Friedman and Mr. Wilson at FBR as a Managing Director focusing on FBR hedge funds. Mr. Pitsinger is supported by a portfolio management team that is focused on investment analysis, research and trading.
Visit our Marketplace to learn more about EJF Capital and our other Sponsor partnerships, as well as our Asset Management Platform (AMP), our turnkey solution for asset managers and issuers.
---
Stay in Touch with EveryIncome on Social
The best way to stay up to date on content, webinars, events and more is to follow EveryIncome on social media:
» Follow EveryIncome on Twitter
» Follow EveryIncome on LinkedIn
» Follow EveryIncome on Facebook