The Ei Source
Because Every Income Source Matters.
April 2019
FIRST THINGS FIRST
EveryIncome has a new home! We moved into our new offices near Tysons Corner, Virginia, this past month. Please make a note of our new address!
EveryIncome
1950 Old Gallows Road, Suite 770, Vienna, VA 22182
Our phone number hasn't changed — it's still 844-INCOME2 (462-6632).
Let's Make Your Second Quarter a Success
Every month can feel like a fresh start — and that's especially true as we begin a new quarter. Here at EveryIncome, we're thrilled to add Claire Akin to our team — she's a content marketing expert focused on helping financial advisors improve their business via digital marketing.
Claire is a former Investment Advisor Representative and works with several of Barron's Top 100 Financial Advisors to grow their firms. Claire has been working with top independent financial advisors for more than a decade. Prior to starting her own company, Claire worked at FMG Suite, a leader in digital marketing for financial advisors.
In Claire's first articles for EveryIncome, she's covered:
There is a fundamental misunderstanding that advisors often share: that marketing should be easy.
Marketing can be easy, depending on what you're selling. It's easy to get people to order a cheap new gadget on Amazon. It's easy to get people to sign up for a free webinar. It's even easy to get people to come to a free steak dinner to learn about annuities. But let me tell you the truth about marketing for financial advisors: finding qualified prospects who are in a position to hire you now is NOT that easy.
While many advisors stress about filling up their events, getting RSVPs is simple if you follow a structured process. The highlights include: Start early, use a Facebook event, promote via LinkedIn, leverage your partners, and more.
There will be much more to come from Claire in the months ahead, including live webinars. Stay tuned!
Straight from The Source:  Tedla Talk
Tedla "Ted" Mekonnen – Co-Founder and CEO – EveryIncome, LLC
As we begin April, we're VERY excited to tell you about our new offices, located near Tysons Corner, Virginia.
At EveryIncome, one of our core principles is ingenuity — we want to accomplish more with less. So with that in mind, we didn't go spending a small fortune on a lavish office set-up (with $4,000 chairs and such). We wanted a nice, simple place where we could work as a team … and get stuff done!
Mission accomplished. We're proud of our new home and will share news about our offices as we add more team members to the EveryIncome family!
Again, our new address is:
EveryIncome
1950 Old Gallows Road, Suite 770, Vienna, VA 22182
===
As a reminder, for financial professionals, we have two new opportunities to engage with EveryIncome:
Our new Asset Managers Platform (AMP) will help Asset Managers and Issuers seeking to structure, design and create product offerings — and raise capital in the retail marketplace. Check it out today and let us know what you think!
Our Professional Network has launched, and will offer a free listing to the first 100 Professionals to sign-up in 2019. But in addition to that, we also offer personalized content marketing services — including social media, content, marketing and more. Interested? Click here and/or give us a call!
It's an exciting time for us at EveryIncome. We want to help everyone reach their financial goals. Thank you for engaging with us as we continue to evolve on our mission to empower investors and give the world more income!
Ei Marketplace Sponsor Spotlight
Lingerfelt Commonwealth
Lingerfelt Commonwealth is a full-service real estate investment management firm specializing in the private sector and public REIT sector.
About Lingerfelt Commonwealth:
Established owner/operator with a proven, 61-year track record of success
High quality reporting to investors and lenders.
Capacity for continued growth, completing $1.27 billion in acquisition and development activity, since 2011.
$2 billion in historical acquisitions and developments.
Webinar — Attracting HNW Investors Using Private Real Estate
Please join us on April 9 or April 23 (each at 1:30 pm ET) for a webinar that will explore the current landscape for alternative investments and specifically how to leverage real estate to help clients reach their income goals.
Join EveryIncome Co-Founder & CEO Ted Mekonnen and Lingerfelt Commonwealth Partners President and Chief Investment Officer Ryan Lingerfelt for the webinar.
COMING SOON: Bill Cates Webinar
Monday, April 15th at 4:15 PM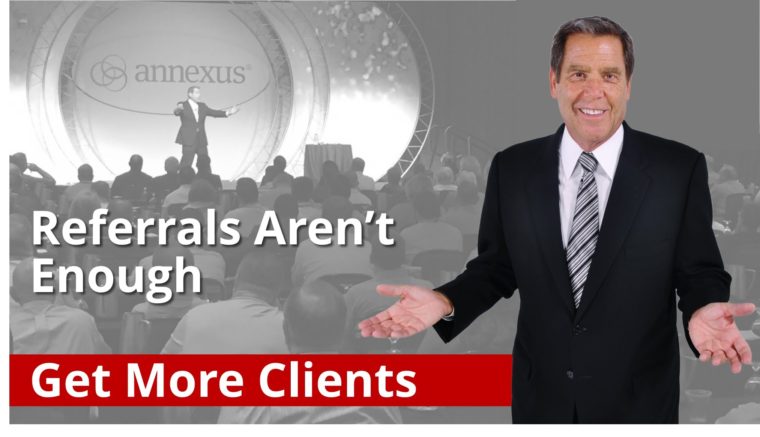 Are you a bit frustrated because…
Your clients are sending the wrong people your way?
Your clients don't invite the right guests to your events?
You wish you could get more introductions without asking?
At this webinar, you'll learn:
* What it takes to create true advocates that provide you with introductions without asking.
* How to Super-Segment your client base to clone more "Right-Fit Clients."
* A 4-step method for approaching high-level clients for introductions (not just referrals) to their affluent friends, family, and colleagues.
* A 3-phase approach to creating productive referral relationships with CPAs and attorneys.
* 4 types of marketing events (celebration, referral, appreciation, and philanthropic) designed to help you meet top-level prospects – introduced to you by your clients and centers of influence.
March Holidays
April 5: National Walk to Work Day
April 15: Tax Day
April 21: Easter Sunday
April 22: Earth Day
April 24: Administrative Professionals Day
April 25: Take Our Daughters adn Sons to Work Day
Download and import the EveryIncome™ Holiday Calendar into your calendar: